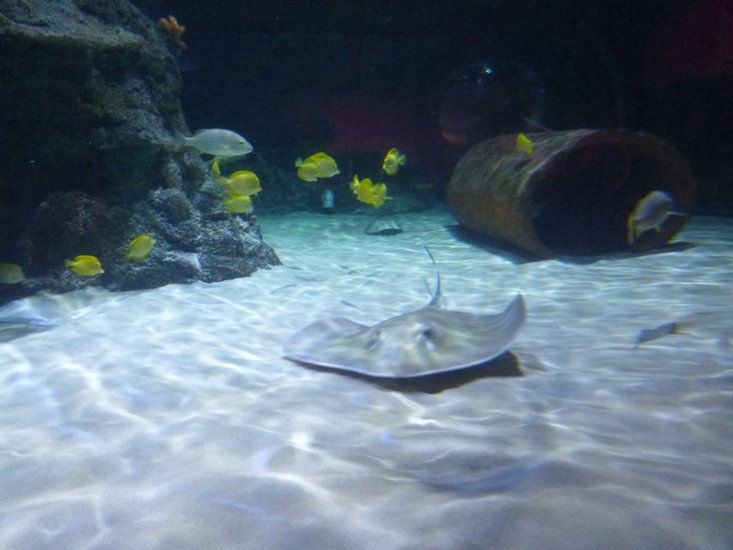 Visiting Sea Life Aquarium in Charlotte-Concord, NC
While driving back from Florida and looking for some attractions, we opted for a stop at Sea Life Aquarium at Charlotte-Concord, North Carolina. It was just a short drive from highway, conveniently located for travelers like us.
Sea Life Aquarium is a small, but loaded with information aquarium with various educational exhibits and even sea tunnel with sharks and sting rays. You can purchase tickets at the booth inside or online in advance to save your time.
They give a booklet for kids at the beginning to put the stamps there in each room after learning something new about sea life. At the end, if you get all your stamps, you'll receive a special present from aquarium (it was a cute medal at the time we visited). My daughter thought it was a competition, so she rushed from one room to another to get all the stamps fast.
Don't miss these last minute deals! Don't wait to get away, book today!
Staff at aquarium offers to make a few family pictures at the entrance. At the end of your visit, they give you a handful of background options, various formats of good quality pictures. We traveled around Christmas time, so at that time they offered plastic snowflake as a frame for the picture and a Christmas ornament at the same time for only $5USD. It was proudly hanging on our Christmas tree after our return, reminding about our successful trip to the warm places.
I've learned some interesting facts about sea life. Did you know that sea horses are the only one underwater creatures where males take care of babies. They carry them in special pouches. Also, I saw how octopus was sliding on the wall of the fish tank. It was easy for him to do so with so many legs and tentacles.
We spent around 1-1.5 hours in aquarium. Even though we visited similar places before, this one left warm memories, some new knowledge and a cute Christmas ornament with our family picture. You can buy tickets in advance as well.
Disclosure: This post contains affiliate links, and that doesn't affect my personal sincere opinion.